As a response to the COVID-19 crisis but also because we see it  as the way to the future, we we have added eRegistration functionality, for your guests.
With eRegistration, physical contact is minimized and, therefore, safety increases. Also, a part of the work that was performed from the hotel staff, now is performed (and, presumably, checked) by the guests themselves.
How it works
To put eRegistrations in place you need to take the following steps:
1. Create an Email Template with the new tag #LinkToRegistration#.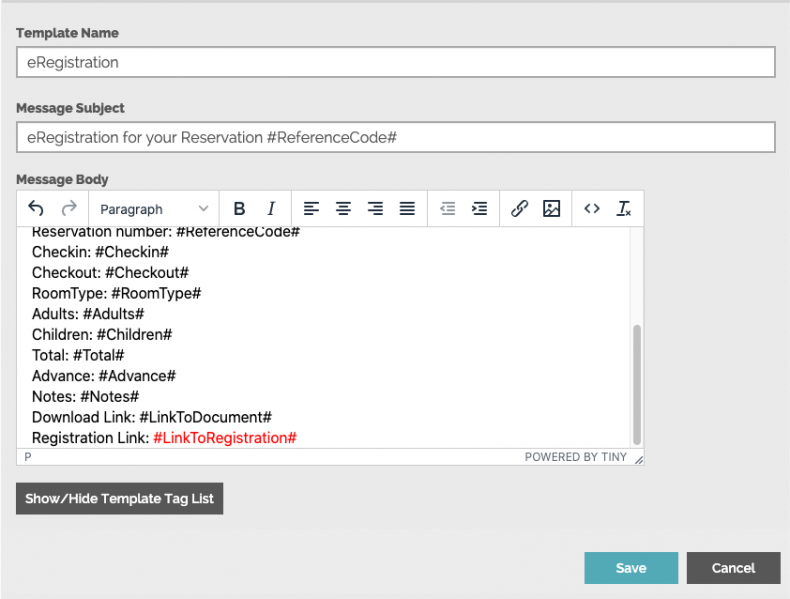 This tag, will create a unique url for the guest, to enter his registration details. Plus, in the same form, he can give his/her consent to a newsletter subscription and/or various emailed offers.
2. From the reservation, we send an email to the client using the template created in step 1.
3. The client sees and updates his details. He can do it as many times as he wants till the day of Checkin and provided, his eRegistrations has not been approved yet (see below).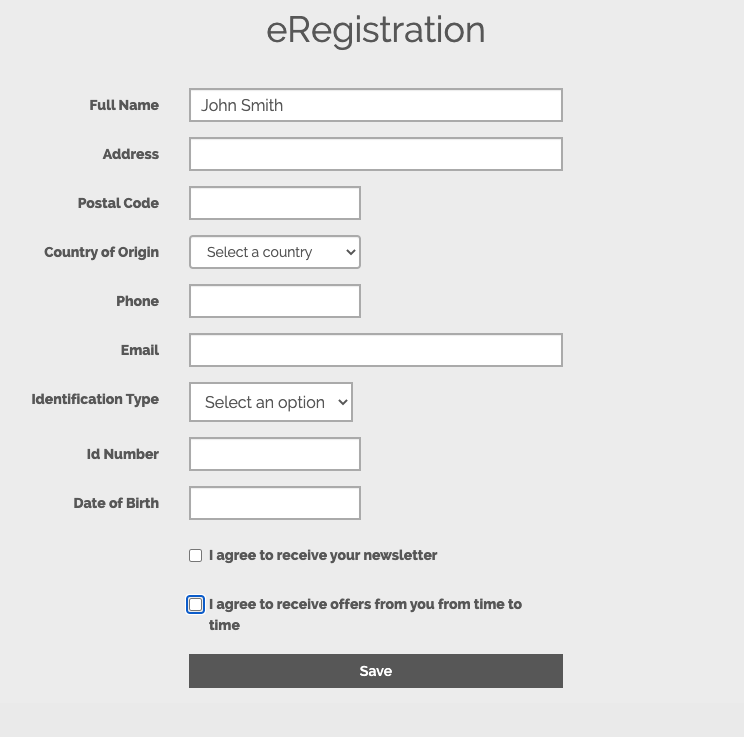 Make sure you have uploaded a logo image  to discoveroom, otherwise the client will see the Discoveroom logo in the registration form.
4. The hotel staff sees the registration details, and, if they are ok, approves the registration.

By clicking of the client name, one can see the details entered.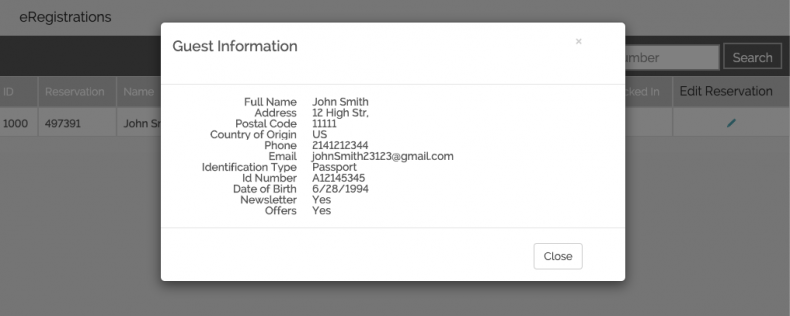 If they are ok, he can approve the registration by checking the relevant checkbox

This is not equivalent to performing a checkin, as the registration is only the updating of the client information. Also, the actual checkin can be performed at a later date.
If he wants to change something, or checkin the client, he can use the shortcut to the reservation provided.

5. Once the eRegistration is approved, the unique url provided to the client, stops to work.
Also, if the client does not perform an eRegistration, and checks-in the normal way, the eRegistration link is invalided the day after the checkin.
Last, but not least, the calendar has now a visual indicator for all the eRegistrations pending approval. If the eRegistration has not been activated (by sending a guest an email with an eRegistration link), or if there is no pending eRegistration,  the indicator  will show no number. Otherwise, it will show the number of all the outstanding eRegistrations.

Developing eRegistrations has been a hasty undertaking. We plan to enhance the functionality, based on various ideas we have, as well as your feedback. But we, nevertheless, feel that you will find eRegistrations a valuable function.