Simple and easy to use
without sacrificing elegance

Search & Availability Calendar

Minimum length of stay

Multilingual Interface
(4 languages EN, DE, IT, GR)
Prices, availability and Rate Plans derived from
Discoveroom Reservations, realtime.
No double entry, no double bookings.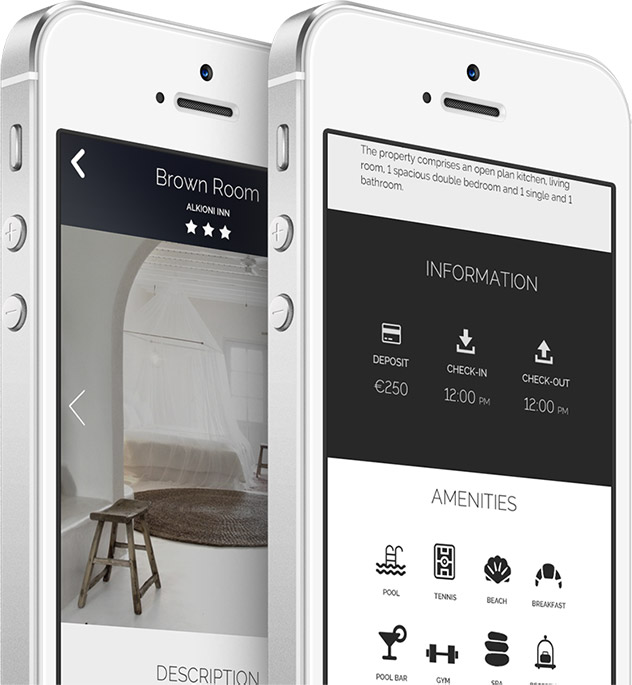 Lodging & Room pages
Unlimited
photos
Amenities'
lists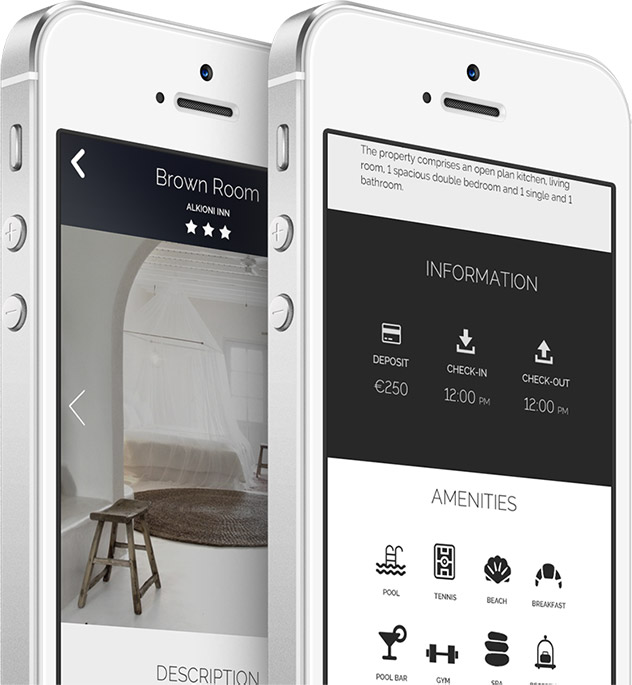 Untroubling booking
experience for your clients

Booking button
for your website

Availability calendar
for your website

Email notifications to you
and your guest upon
booking or cancellation

Paypal and
credit cards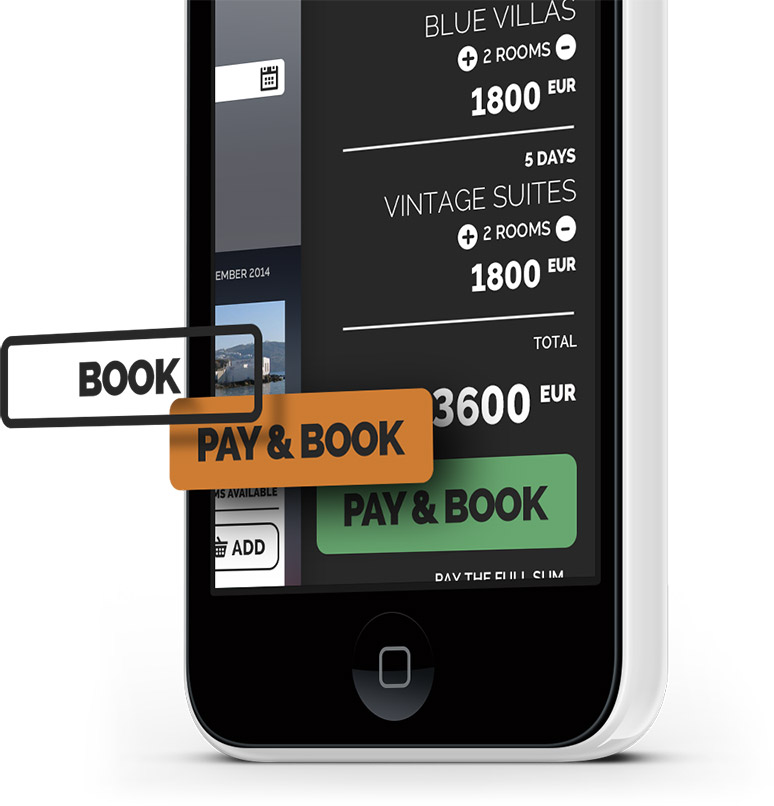 Flexible booking
and calcellation policy setup
User defined cancellation policy.
User defined booking policy text.


Three types of booking supported:

without payment,
with partial payment,
with full payment.

Mobile
friendly

Works as
facebook tab

Integrated with
Google Analytics