In the last couple of days we have been gradually rolling out for our web apps a series of new features that relate to the Extras functionality.  Extras are present in our mobile apps a long time now.
These additions were long overdue and we are very happy to roll them out at  last.
In sort, the additions are:
Extras in the reservation form of the web app.
Extras in the booking engine.
Extras in the website builder.
Extras in the reservation form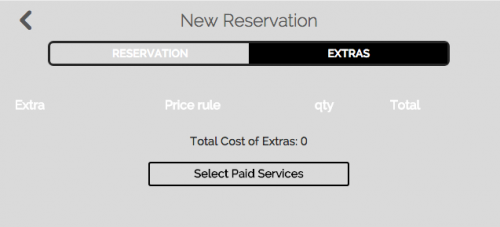 If you do not remember what extras are about, please read the post about their initial introduction. The extras in the web form are a little bit more detailed in their look since, in the web, they are not constrained by the screen real-estate as  much as their mobile counterparts. Provided that you have defined extras before, you can add them to a reservation by first moving  to the extras tab and then clicking on  "Select Paid Services" button .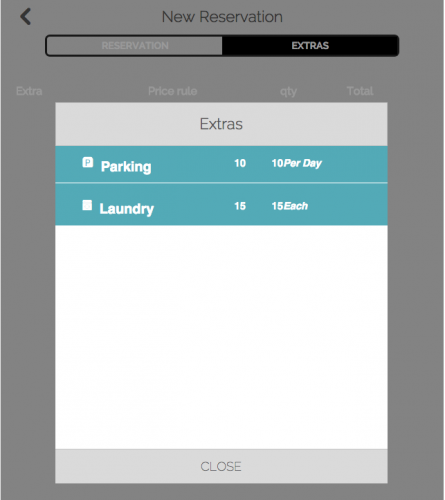 Clicking on each line of the pop-up adds the relevant extra to the reservation.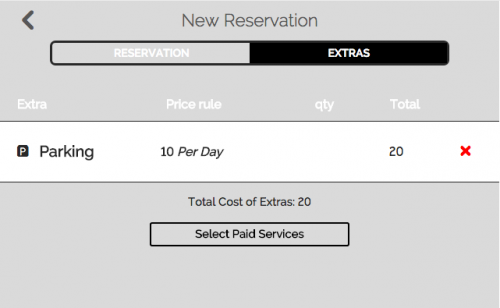 The value of the extras, updates  of the reservation total.
Extras in the booking engine
Once you define extras, they become available to Webbookings too. So the search result will look like this:

Clicking on the Add Extras button, will invoke a pop-up with the available Extras to select.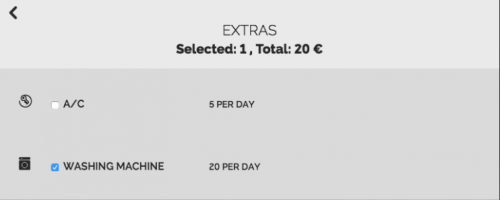 Selected extras will then show in summary at the bottom of each room and the price of the room will be adjusted accordingly.


Extras in the website builder.
Extras in the web sites generated by the website builder will look identical to the booking engine's: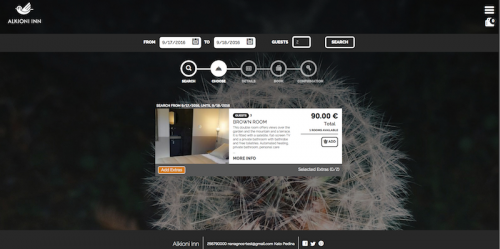 We will be monitoring client interactions with the booking engine and, if needed, we will fine tune the user interface and selection flow, for optimal performance in terms of conversions.